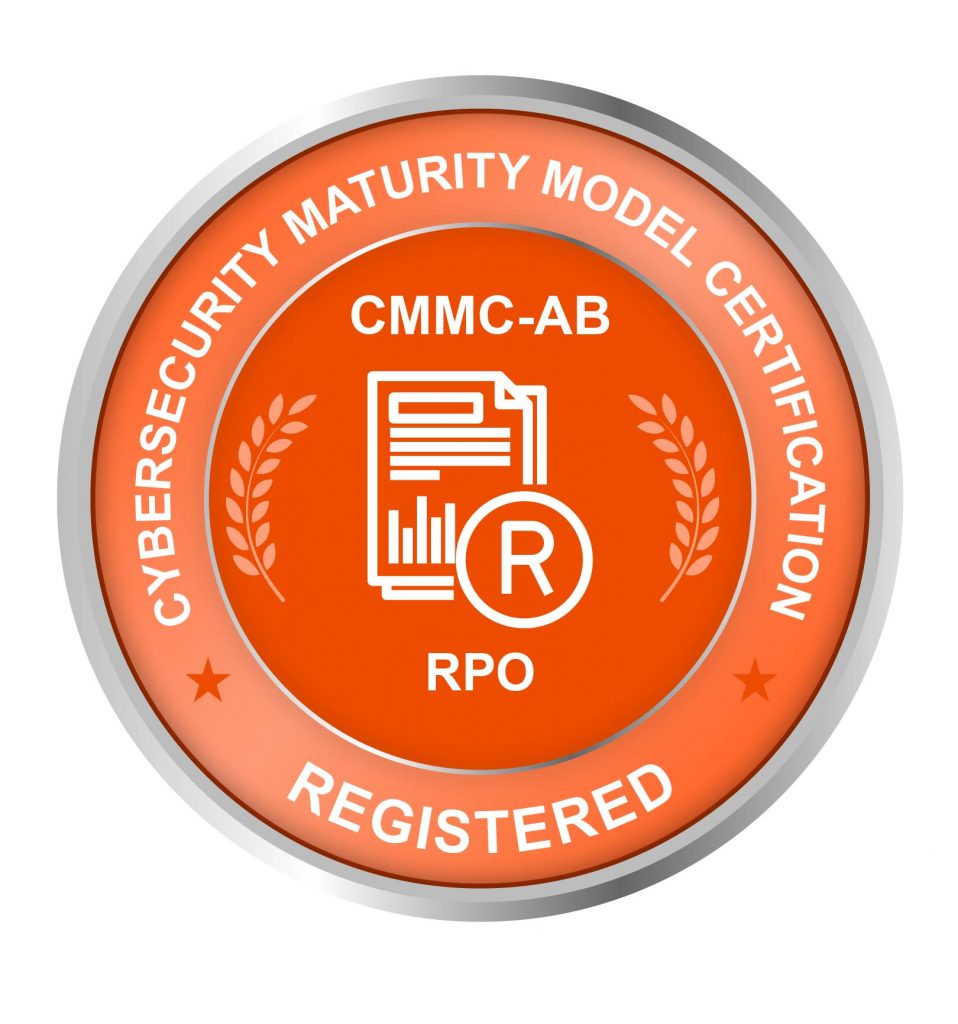 CMIT Solutions of Sugar Land (VAARSTEC LLC) is a registered partner organization (RPO) with CMMCAB.org
CMIT Solutions of Sugar Land (VAARSTEC LLC)
CMIT Solutions of Sugar Land (VAARSTEC LLC) offers comprehensive CMMC compliance services for government contractors. Our solution shifts the compliance burden to CMIT Solutions of Sugar Land (VAARSTEC LLC), and we take responsibility for successfully achieving CMMC on the client's behalf. This is a full turnkey compliance management solutions for defense contractors seeking all 3 levels of CMMC that do not have a well-established cybersecurity program in place or who need to align an existing non-Federal program with CMMC requirements. In addition, our solution can be augmented with technical solutions to fill CMMC compliance gaps.
CMIT Solutions of Sugar Land (VAARSTEC LLC)' CMMC compliance solution includes:
Fractional Information Security Officer (ISO) assigned as your "go-to" person for all security compliance items.   This consultant is responsible to drive the security program from beginning to end.
Gap assessment mapped directly to the applicable compliance requirements (CMMC, FAR, DFARS, etc.)
Foundational documents needed for a mature security program – policies, procedures, security plans, etc. – built from our templates.  You pay only for the time needed to customize them to your organization.
On-going support to drive all periodic recurring security program tasks on a strict schedule.  This ensures that all required processes operate effectively.
On-request access to security expertise for questions, new systems, new risks, etc.
Vulnerability scanning of all systems monthly to create a prioritized list of IT asset vulnerabilities. This enables system administrators to effectively manage the risk of software flaws.
Incident response support including required data collection and reporting (to meet DFARS requirements).
CMIT Solutions of Sugar Land (VAARSTEC LLC)
Let us navigate you with your cybersecurity CMMC/ NIST compliance, including successfully passing the CMMC audit.

Design
Together we can evaluate your requirements and design that cloud solution to meet your needs. We seek to balance cost, performance, and redundancy.

Provision
Our team takes care of provisioning your cloud environment. We can migrate your data, applications, and on-board your team with their credentials.

Manage
Each month, we review your cloud consumption, highlight emerging operational issues, and help you prepare for growth.

Over 160 locations.
Wherever you are.
What makes CMIT Solutions support different?
Your CMIT Solutions team is part of a North American wide support network. Over 160 different locations and more than 700 technicians are available to support your business. Have multiple locations or key team members traveling? No problem. We can coordinate support to any location, and every member of the CMIT Solutions extended community uses the same business practices, management tools, and ticket tracking systems. Work flows seamlessly through our system for you.
The CMIT Promise
What are you looking for in an IT provider? Part of the CMIT Solutions culture is our commitment to service. Our CMIT Promise is this – we will be at your side until your problems are resolved and you are satisfied. We will defend your network, protect your data, eliminate chaos and be a true partner.
RELIABLE SUPPORT + PROVEN VALUE
Get in touch today to learn more about what we can offer as Your Technology Team.
"Our line of work is dependent on IT and we can't have any downtime. CMIT has helped us grow from three employees to 20, and they've helped us manage our growth and begin working with remote employees, keeping us all connected."
Michael Mills, President | Broadwing Aviation
Discover all the ways companies succeed with CMIT Solutions.
Non-Profit thrives thanks to responsive IT help desk computer support.
CPA firm grows thanks to trustworthy IT support and reliable network management.
Medical clinic prevents disaster with proactive IT solutions and managed IT support.
Leverage Exclusive Partnerships with World-Class Technology Companies

Let's talk about your IT needs and how we can help

Sign up for 'QuickTips' our weekly email full of productivity tips for your business
Providing IT Services and Support for Sugar Land / Houston, TX
RELIABLE SUPPORT + PROVEN VALUE
Get in touch today to learn more about what we can offer as Your Technology Team.