Making sure businesses in Sugar Land / Houston can recover from human error or malicious cyber attacks.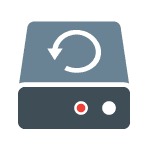 Protect what matters most.
Your data are the crown jewels of your business. Treat it with respect it deserves.
Data powers your core business. Unplanned events like natural disasters, malicious activity, or user errors are likely to impair (or halt) your operations with significant downtime. Professionally managed data is the key to business growth.
Don't leave your business at risk. Get protected.
Hackers have declared war on businesses everywhere and ransomware is their preferred weapon. By locking users out of their computers with ransomware, hackers have extorted billions of dollars from businesses of all sizes. 67% of ransomware targets are small and medium sized businesses with sub-par IT security. Don't let your business be next.
Enterprise Data Protection for Small Businesses.
Leveraging our national footprint and close partnerships with industry leaders, we bring the best data protection and backup tools to small businesses in Sugar Land / Houston

Plan
Every data protection plan starts with your needs. What happens if data isn't available? What parts of your business are at the highest risk? We ask the right questions to build your data protection and recovery plan.

Implement
Depending on your needs, we'll order the right mix of hardware and software, install everything, set up the backup jobs, and run tests to assure we have what we need to protect the crown jewels.

Manage
We will manage your data, the backups, and resolve any problems.  A professionally managed data protection and backup environment means we regularly test your backups, make sure you have what you need, and proactively review your data growth. And if you have a problem, we are on standby. Call us, and we will sort out the issues.

Over 160 locations.
Wherever you are.
What makes CMIT Solutions support different?
Your CMIT Solutions team is part of a North American wide support network. Over 160 different locations and more than 700 technicians are available to support your business. Have multiple locations or key team members traveling? No problem. We can coordinate support to any location, and every member of the CMIT Solutions extended community uses the same business practices, management tools, and ticket tracking systems. Work flows seamlessly through our system for you.
The CMIT Promise
What are you looking for in an IT provider? Part of the CMIT Solutions culture is our commitment to service. Our CMIT Promise is this – we will be at your side until your problems are resolved and you are satisfied. We will defend your network, protect your data, eliminate chaos and be a true partner.
RELIABLE SUPPORT + PROVEN VALUE
Get in touch today to learn more about what we can offer as Your Technology Team.
"Our line of work is dependent on IT and we can't have any downtime. CMIT has helped us grow from three employees to 20, and they've helped us manage our growth and begin working with remote employees, keeping us all connected."
Michael Mills, President | Broadwing Aviation
Discover all the ways companies succeed with CMIT Solutions.
Non-Profit thrives thanks to responsive IT help desk computer support.
CPA firm grows thanks to trustworthy IT support and reliable network management.
Medical clinic prevents disaster with proactive IT solutions and managed IT support.
Leverage Exclusive Partnerships with World-Class Technology Companies

Let's talk about your IT needs and how we can help

Sign up for 'QuickTips' our weekly email full of productivity tips for your business
Providing IT Services and Support for Sugar Land / Houston, TX
RELIABLE SUPPORT + PROVEN VALUE
Get in touch today to learn more about what we can offer as Your Technology Team.