Learn why thousands of businesses choose CMIT Solutions
Delivering Elite Services and High Value
In today's fast-paced digital world, every business relies on solid IT support. But for small and medium-sized businesses, finding that kind of support can be difficult. Smaller IT firms often find themselves stretched thin without specialized skills and too many clients, while bigger IT organizations prioritize their larger clients and may not even return your calls.
At Houston IT Support Tech, we specialize in delivering enterprise-level support worthy of a Fortune 500 company &emdash; at a price a small to medium-sized business can appreciate.  In short, no one in North America is better equipped to give small to medium-sized businesses the support they deserve than Houston IT Support Tech.
Learn about the elements that encompass the strategic approach which we used to successfully manage the IT resources and infrastructure for all of our managed service clients. Providing them with enterprise level support, at an affordable, predictable, flat rate monthly price.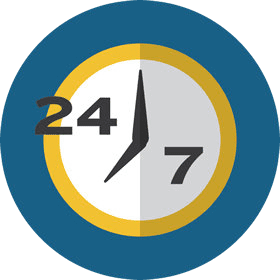 Proactive instead of reactive.
Instead of waiting around for technology problems to arise, the best IT service takes a proactive instead of reactive approach. That means 24×7 monitoring that keeps a constant watch on desktops, laptops, mobile devices, networks, servers, printers, and more, all with the goal of eliminating downtime.
Security that runs deep.
In today's dangerous online world, with viruses, data breaches, and other hacks abounding, a basic firewall isn't enough. Elite-level support includes anti-virus, anti-malware, web filtering, IP traffic analysis, and other layered network security solutions that can create a protective "umbrella" around your systems. You might not "see" these services – but when the threat of infections and ransomware decreases, you'll feel the difference.
Comprehensive support.
From two-man micro-businesses to fast growing businesses with more than 100 employees, Houston IT Support Tech can do it all. Our technicians boast decades of experience solving every IT problem under the sun, and we are committed to staying on the cutting edge of IT security. More than any other company out there, we truly can do it all.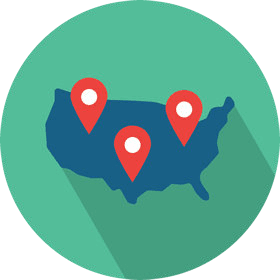 A deep IT infrastructure.
With a nationwide network of more than 160 business owners and 700 technicians in the CMIT Solutions system, we offer a level of support that matches the best in the corporate world. Whether it's a multi-office setup of employees working in several time zones, the best IT infrastructure meets your needs no matter what.
Strategic industry partnerships.
Because of our collective power, we maintain close relationships with major technology companies like Microsoft, Dell, Barracuda, and Intuit. That means unbeatable leverage, purchasing discounts, enhanced support, and enterprise-quality service, all backed by a local business owner at a price you can appreciate.
Nonstop communication.
In the business world, a truly collaborative culture is the surest sign of success. Your IT team should always keep current with industry trends, primary research, and product development. And as CMIT Solutions has learned over the past 20 years, there's no better way to do that than through open lines of communication. With clients spread across North America, each operating a unique business in a specific field, our one-to-one business-to-business approach keeps us abreast of everything under the technology.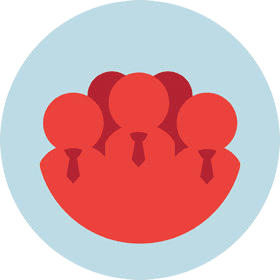 Real solutions for real-world problems.
Many IT companies tailor their offerings to the demands of vendors or the whims of revenue-generating propositions. But at CMIT Solutions, we customize our services to match the issues our clients actually face – not the ones that might come up at some point in the future.
A steady focus on the human element.
Computers, networks, and devices represent the bread and butter of any IT company. But often forgotten int he conversation on security are the employees who use those devices day in and day out. That's why acceptable use policies, comprehensive training, and other support that focuses on the human element of your company is so important.
Compliance that counts.
Whether it's health care, finance, legal, or other regulated industries, compliance done right is a critical must for any business. From secure data storage and transmission to encryption, eradication, backup, and disaster recovery, a good IT provider will go the extra mile to ensure that your business is up to speed with industry and government requirements. Those kinds of quality offerings can make the difference between business success and civil and criminal penalties for a failure to protect data.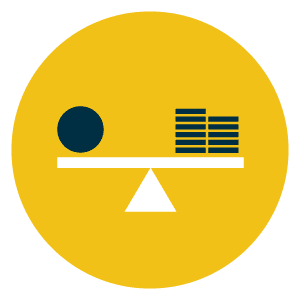 Dedication to businesses of all sizes.
Many large IT firms don't treat their smaller clients with the same level of dedication and respect as their larger ones. But at CMIT Solutions, many of our business owners come from corporate backgrounds.
We understand that one size does not fit all – so we cherish the opportunity to help small to medium-sized business owners in communities across North America overcome IT challenges. That, in turn, helps them survive and thrive. We are small business owners too – so our success is dependent on your success.
Industry insight and innovation.
Since technology is always changing, an IT company is only as good as its vision for the future. Conducting primary and secondary research, testing and validating new solutions, and always staying a step ahead of cybersecurity issues and unforeseen challenges – these are the hallmarks of a strong IT provider who had your best interests at the top of their to-do list. Whether it's cloud storage, file sync and share, industry-based compliance regulations or mobile device security, CMIT Solutions prides itself on staying on the cutting edge of technology developments so that we can put them to work for your business.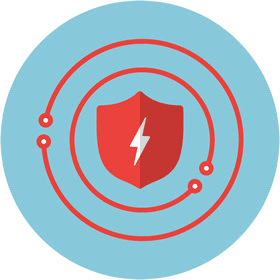 The Human Intelligence Behind the Technology.
We consider ourselves the human intelligence behind information technology – so we go above and beyond just the per-hour contractor that only fixes computers when they break, or the voice on the other end of the line that does nothing but put you on hold.
We're the trusted partner that takes a proactive approach to your technology.
We're the fellow small business owner that understand your day-to-day needs.
We're the built-in IT support staff that's always there when you need us.
When something goes wrong with your IT infrastructure, we will stand by your side and work diligently to resolve the issue, no matter how long it takes or how hard the job is.
That's the CMIT Promise – and it's one that you won't find anywhere else, from the smallest of businesses to the biggest of Fortune 500 companies.
Leverage Exclusive Partnerships with World-Class Technology Companies
"Our line of work is dependent on IT and we can't have any downtime. CMIT has helped us grow from three employees to 20, and they've helped us manage our growth and begin working with remote employees, keeping us all connected."
Michael Mills, President | Broadwing Aviation

Let's talk about your IT needs and how we can help

Sign up for 'QuickTips' our weekly email full of productivity tips for your business
Providing IT Services and Support for Sugar Land / Houston, TX
RELIABLE SUPPORT + PROVEN VALUE
Get in touch today to learn more about what we can offer as Your Technology Team.