Fast, affordable, reliable internet for businesses in Sugar Land / Houston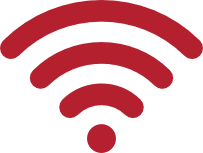 Is your internet slow?
Too expensive?
Unreliable?
Why not have the best telecommunications for your business?
Telecommunications is the lifeline of your company, from phone service, to back-up disaster, to simply connecting your employees to the web, you need a reliable bandwidth provider to help. Let an expert make the right choice for you. Get the bandwidth you need at a cost you can afford. We'll find the optimal solution for your company, no matter how simple or demanding your needs are.
Discover your options before you spend one dime.
CMIT Solutions has access to over 60 different telecommunications providers. We specialize in helping small and medium-sized businesses find the best internet and telecom services. We're fast, accurate, and want you to have what you need today.
No Hassle, No Bias
Tired of working with sales people intent on selling THEIR product, regardless of what is in the best interest of YOUR company? Say goodbye to pushy Telecom salespeople. Contact us for a no-obligation quote today.

Research
Our patented carrier research technology and seasoned telecom experts will help you through the provider selection process.

Source
Once we help you decide on a provider, we negotiate the contract on your behalf and get you the best service and payment terms.

Deploy
Our project managers will ensure that your new services are set up properly, on time, and cause minimal disruption in your business.

Don't wait. Maximize your bandwidth potential.
Who should you choose?
Telecommunications services continue to advance significantly each year. New services don't necessarily require an investment in new equipment. CMIT Solutions can help you with all of your telecom and internet bandwidth needs, including products that can help your company become more efficient, while reducing costs.
On Going Support
Our support continues beyond the sale. If you have technical issues, you contact us. Once you partner with CMIT Solutions, we will continue to help support you with all your internet and telecom needs, in addition to a number of other managed IT solutions that we can provide to further benefit your company. You receive local support, backed by a nationwide pool of resources and IT experts from across the country.
RELIABLE SUPPORT + PROVEN VALUE
Get in touch today to learn more about what we can offer as Your Technology Team.
"Our line of work is dependent on IT and we can't have any downtime. CMIT has helped us grow from three employees to 20, and they've helped us manage our growth and begin working with remote employees, keeping us all connected."
Michael Mills, President | Broadwing Aviation
Discover all the ways companies succeed with CMIT Solutions.
Non-Profit thrives thanks to responsive IT help desk computer support.
CPA firm grows thanks to trustworthy IT support and reliable network management.
Medical clinic prevents disaster with proactive IT solutions and managed IT support.
Leverage Exclusive Partnerships with World-Class Technology Companies

Let's talk about your IT needs and how we can help

Sign up for 'QuickTips' our weekly email full of productivity tips for your business
Providing IT Services and Support for Sugar Land / Houston, TX
RELIABLE SUPPORT + PROVEN VALUE
Get in touch today to learn more about what we can offer as Your Technology Team.